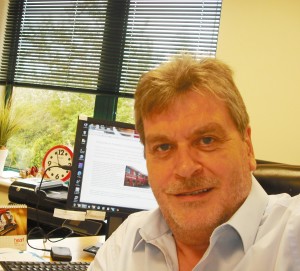 Steve Paddock
Steve's background was  in journalism, then PR management in-house for the Dowty Group, in the aerospace and defence sector and for the past thirty years, in PR consultancy work.  He has specialised largely in the heating and plumbing sector, but also in the housing sector – both private and social – and the building products market.  He has worked with a number of companies and organisations in the heating and plumbing sector including The Combi Club, The Central Heating Information Council (CHIC), The Heating and Hotwater Information Council (HHIC), Manufacturers Association for Radiators and Convectors. (MARC), The United Kingdom Water Treatment Association (UKWTA), Pegler (now Pegler Yorkshire), Sentinel Performance Solutions, Wilo UK, Stelrad Radiators, Polypipe Building Products, Ecolec Limited, EcoWater/Tapworks Water Softeners Limited, and Worcester, Bosch Group.
He has worked with a number of private housebuilders – Beazer Homes, Sharman Homes, Antler Homes, Bloor Homes – and several social housing providers including Elgar Housing Association, Partnership Housing Group, Festival Housing Group, Marches Housing Association, Black Country Housing Trust, Charter Housing, Orbit Housing Group and Three Valleys Housing.
Steve is a member of the Chartered Institute of Public Relations having first joined the Institute in 1985. He served on the Midlands Group Committee for seven years and was the Group's regional chairman in 1995 – the first non-Birmingham based chairman, serving on National Council.